Fuel Oil Injector 3076130 for CUMMINS K19 KTA19 KTAA19
Part Number 3076130
Other Replaced Part Number: 3062092 4307428 3076130
KTA19 Injector, 3076130 CUMMINS, 3076130
Ref No
Part Number
Part Description
Required
Remarks
Injector
Injector
PP1430
3076130
Injector
6
Recon Equiv. 3076130 RX/PX
1

167157

Check Ball
1
2

173086

Injector Gasket
1
3

174299

Screen Retainer
1
4

3042430

Injector Cup Retainer
1
5

193736

O-Ring Seal
3
Orange
6

203426

Roll Pin
2
7

3008706

Filter Screen
1
8

3411695

Injector Clamp
1
9

3042428

Injector Spring
1
10

3279720

Injector Cup
1
11

3042425

Injector Adapter
1
12

3279821

Injector Stop Screw
1
13

3052218

Injector Spring Retainer
1
14

3042427

Injector Spring
1
15

3045047

Injector Orifice Plug
1

3076125

Barrel And Plunger
1
16

3053502

Injector Barrel
1
17

3076124

Injector Plunger
1
18

3075381

Hydraulic Variable Timing Tappet
1
19

3068859

Tappet Top Stop Cap
1
20

3279850

Tappet Top Stop Lock Nut
1
21

3068860

Lock Nut
1
1 5/16 - 18 UNF
22

3279805

Injector Plunger Link
1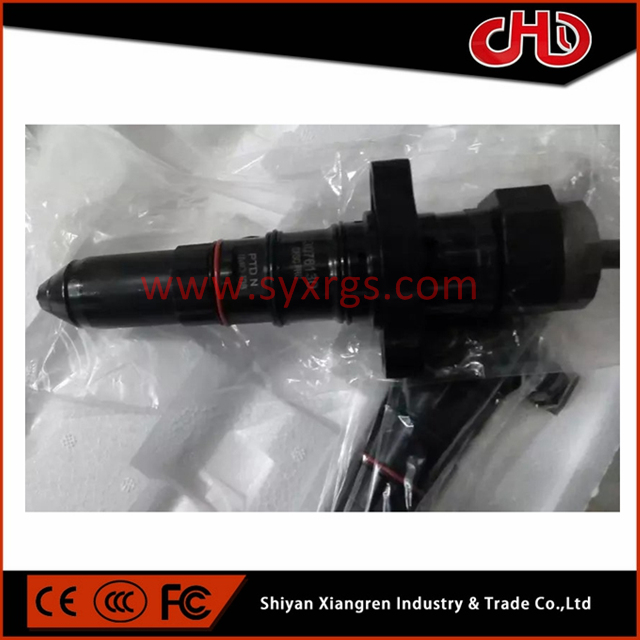 2870939 4951357 4951354 3016675 0445120002
2888574 4951358 4951355 3016676 0445120006
3042115 4951360 4951356 3022197 0445120007
3045281 4951361 4095082 3047991 0445120013
3060945 4951362 4095088 3052255 0445120018
3060947 4951363 4295822 3053124 0445120019
3060948 4951390 4295831 3053126 0445120020
3065756 4951396 4295850 3054216 0445120029
3074672 4951398 4295858 3054218 0445120030
3074835 4951399 4295862 3054219 0445120040
3074843 4951400 4913582 3054220 0445120041
3080571 4951403 4913583 3054228 0445120048
3086397 4951404 4913591 3054231 0445120052
3088361 4951405 4915008 3054233 0445120054
3088681 4951407 3655657 3071497 0445120058
3096205 4951408 3655758 3076132 0445120059
3098495 4951410 3655884 3076703 0445120060
3165355 4951412 3655889 3077715 0445120064
3165399 4951415 3655949 3077760 0445120066
3165400 4951416 3655952 3087587 0445120067
3165401 4951419 3655965 3087648 0445120074
3165437 4951420 3655993 3095773 0445120075
3165446 4951424 3899014 3406604 0445120078
3165468 4951426 4009402 3411821 0445120080
3165661 4951429 4009414 3609865 0445120081
3165692 4951431 4009417 4296423 0445120083
3165797 4951433 4022888 4296806 0445120084
3165798 4951435 4025790 4913770 0445120087
3201233 4951438 4025865 4914308 0445120102
3201870 4951440 4060178 4914325 0445120106
3202006 4951441 4060286 4914328 0445120110
3202268 4951450 4060289 4914452 0445120117
3261946 4951451 4060307 4914453 0445120121
3262033 4951452 4060319 4914458 0445120122
3262175 4951459 4060852 4914505 0445120123
3264000 4951461 4060853 4914537 0445120124
3264582 4951462 4061145 4914554 0445120126
3267978 4951463 4061182 4914555 0445120127
3279768 4951465 4061206 4915382 0445120129
3347530 4951467 4061228 4999492 0445120134
3347539 4951477 4061412 4912080 0445120156
3347702 4951478 4061417 4964170 0445120160
Our Main Products
1. Diesel engine piston, piston pin ,piston rings(compression rings and oil rings), piston pin clip, liner etc.
2. Connecting rod, connecting rod bush, connecting rod bearing shells (upper and lower) etc.
3. Crankshaft, crankshaft oil seal (front and after),crankshaft bearing shell (upper and lower), piston cooling nozzle, crankshaft gear etc.
4. Camshaft, camshaft thrust pad, tappet, push rod, camshaft gear etc.
5. Cylinder head, rocker arm, valve sets(intake and exhaust), valve springs, valve seat, collar, valve stem oil seal etc.
6. Turbocharger, Filters(fuel oil, lubricating oil, fuel water and air filter) inter-cooler etc.
7. Pumps(fuel oil transfer pump, lubricating oil pump, water pump), lubricating oil cooler core etc.
8. Fuel oil system parts ( fuel oil injector, injector nozzle, injector connector, Common Rail, high pressure pump) etc.
9. Starter, electronic parts, governor, air compressor, alternator, fan, belt etc.
10. Gaskets, o-rings, fuel pipes, intake & exhaust pipes, sensors etc
XCEC (Xi'an CUMMINS): ISM QSM
FCEC (Foton CUMMINS): ISF2.8 ISF3.8 ISG
CCEC (Chngqing CUMMINS): M11, N14, NH220, NT855, K19, K38, K50, QSK
DCEC (Dongfeng CUMMINS): 4BT3.9, 6BT5.9, 6CT8.3, 6L8.9, ISBE, ISDE, ISLE, ISC, QSB, QSC, QSL, ISZ13,
QSZ13, ISX15, QSX15
Warmly welcome to cooperate and develop with us!
We will continue to provide qualified parts, best price and excellent services.
Looking for ideal KTA19 Injector Manufacturer & supplier ? We have a wide selection at great prices to help you get creative. All the 3076130 CUMMINS are quality guaranteed. We are China Origin Factory of 3076130. If you have any question, please feel free to contact us.
Product Categories : CUMMINS Fuel System > CUMMINS PT Fuel System